Woodlands Murder Mystery - Fri 09 June - Murder at the Estate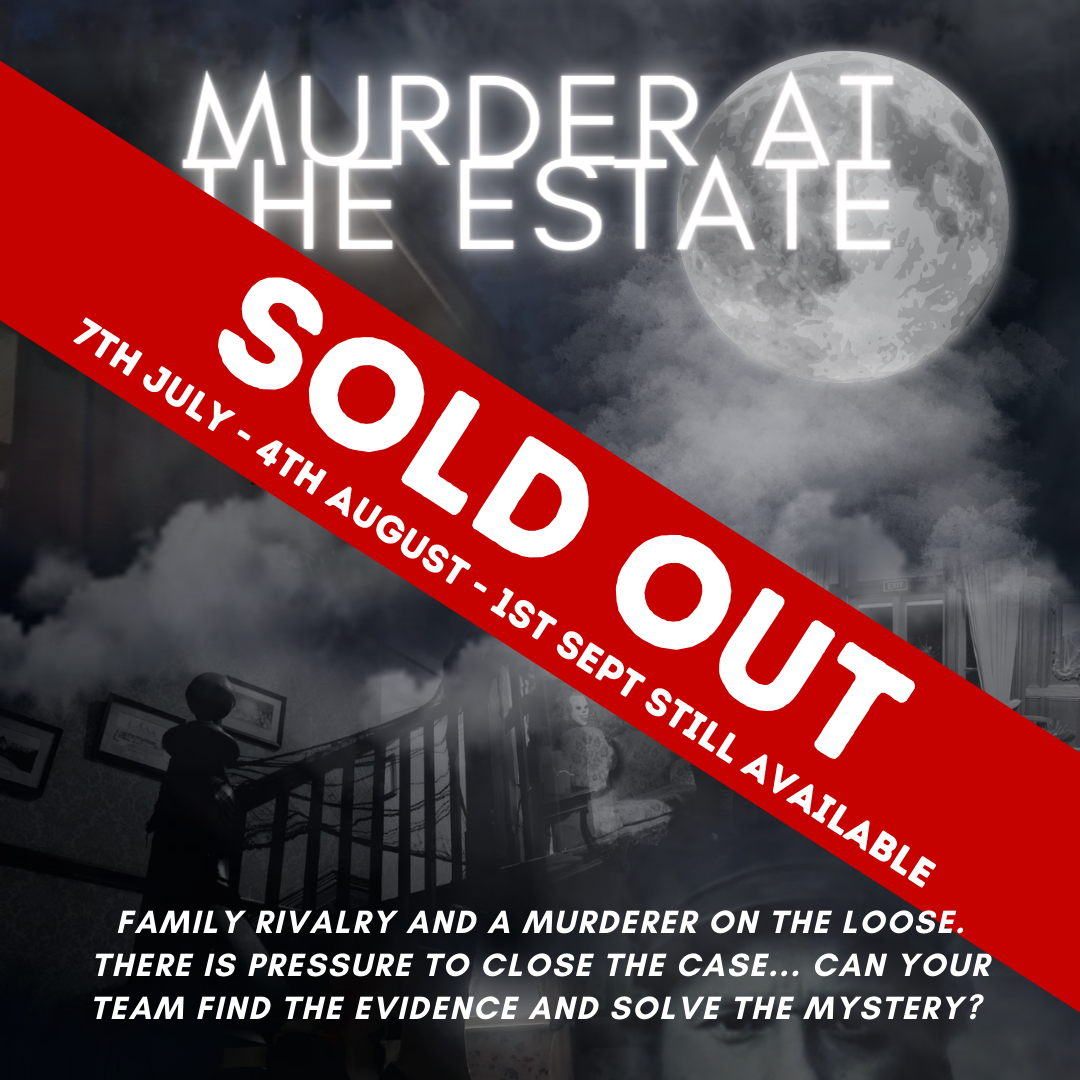 Duration: 75 Minutes
Location: Hamilton, Waikato
Product code: P901D4
The daughter of a prominent family has been found dead on the eve of a large birthday celebration. The one and only detective in this small town is overwhelmed with work and really not coping. The parents want their daughter's murder solved and have now put up a huge reward to help find the killer. 8 groups of private investigators are invited in to compete in solving the mystery. Are you one of the teams?
You will be given one hour to explore the homestead, hunt down clues, solve puzzles, and work out who committed this crime.

A night of mystery out at Woodlands Homestead on Whitikahu Road. Get your team together and come have some fun!

If you enjoy Quiz nights or Escape Rooms, you will love this special puzzle-solving event!
The Details:
Friday 09 June 8pm
Teams of 4 - 6 people. This is an R13 event.
You are welcome to make up your own teams, and smaller groups may be put together to make up the required sizes. If you are booking for less than 4, please contact us on events@confinement.co.nz and we may be able to combine your group with another.
Meet in Garden Grove Bar and Café. Food and beverages are available at the Cafe.
Garden Grove is open from 5 pm till 10.30 pm. The game briefing will be held in the bar, the game starts 15 mins after the briefing time. This game will take approx. 1 hour.
As the game is played in the homestead and involves going up and down the staircase, it is recommended that suitable footwear be worn.
Note: No food or beverages are included in the ticket, however, can be purchased separately on the night or by pre-purchasing any applicable dinner options.