Confinement Game Night | Time Paradox | Wednesday 15th June | at Bull & Bear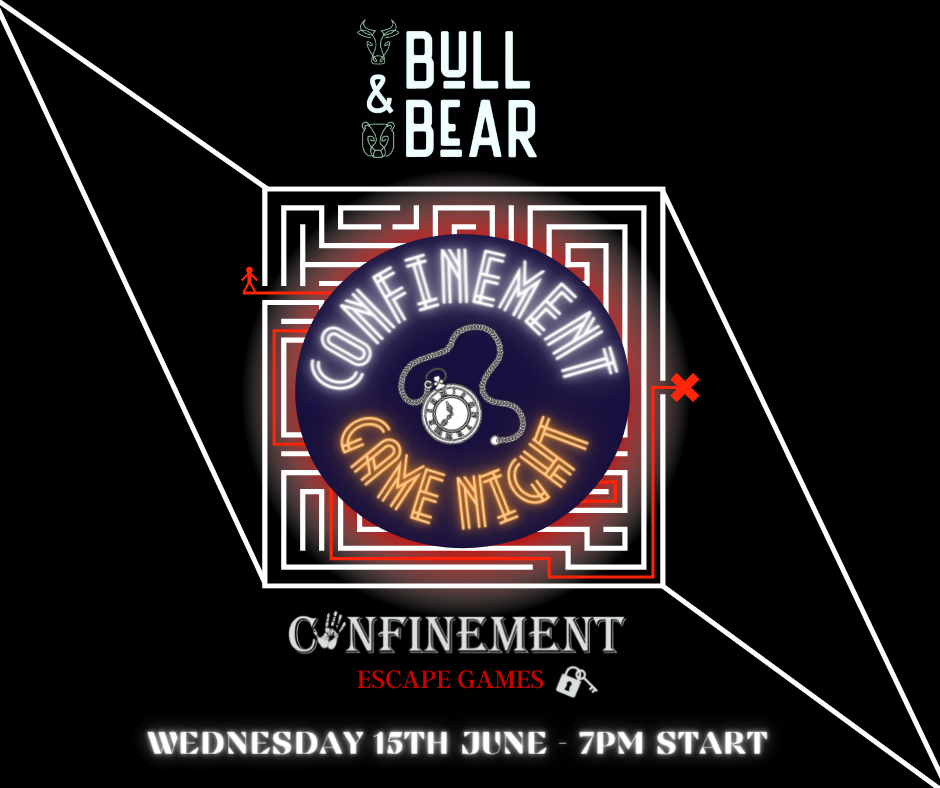 Duration: 2 Hours
Location: Hamilton
Product code: PQML0M
We at Confinement have come up with an innovative way to introduce our recently developed Escape Games. ✨
We recognize that people love to come out and compete in team games, and with the popularity of quiz nights, we decided why not set up a game night with a difference, using our own themed games!
The game night will be held at Bull and Bear - 127 Victoria Street, Hamilton Central, Hamilton 3204.
Game Starts at 7 pm.
Tickets are sold on a per-person basis with a team being 3 – max 4 players. The cost of the tickets is $18 per person, which makes a cost-effective evening out with the team.
We anticipate that both puzzle and quiz enthusiasts along with corporates will enjoy this function and challenge!
All teams will be playing the same game. This particular night the game to be played is the Time Paradox Game. A Game Master will be on hand if any of the teams "get stuck". It's basically an escape room in an envelope. Teams will receive 4 sealed envelopes and they need to solve a series of puzzles and clues to receive a code that allows them to move on to the next envelope.
With only 15 team tickets available per session, these events sell out, so get in quick!